Exercise is Medicine: Our Team
Freedom Aquatic & Fitness Center has developed an educated, passionate and motivated team of health and wellness professionals that will guide you on your journey to reaching your health goals.
Our Freedom Family EIM Team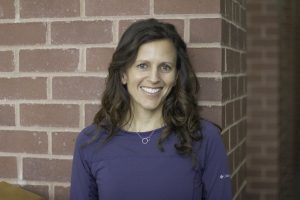 Tammy Rowland, MPH, Pn1, NBC-HWC
EIM Project Manager | Health & Wellness Coach

Tammy has a Master's degree in Public Health in Health Behavior & Health Education with a focus in health behavior change theory.  She is a National Board Certified Health & Wellness Coach with a specialty in Lifestyle Medicine and has a Level 1 nutrition coaching certification from Precision Nutrition. In addition to providing health & wellness coaching, Tammy is the Program Manager and Community Care Coordinator for the EIM program at FAFC. Prior to moving into the field of health and wellbeing with a focus on chronic disease prevention, Tammy served as an active-duty U.S. Army officer and continues to serve as a military spouse and mother.
You are what you repeatedly do every day, find balance in your daily habits. Awareness is the first step to making change, then it's one small change at a time until you are consistent in your habits. As you begin your journey to wellness, we would love to support you in defining your best self and determining the strategies that will help get you there.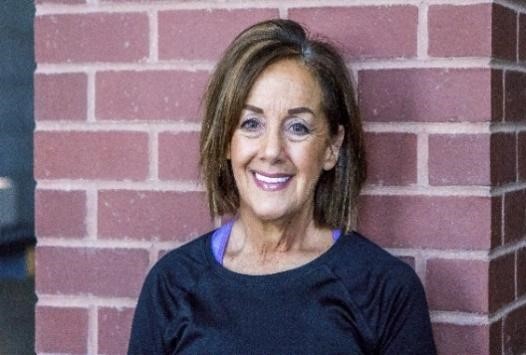 Robin Frey, NASM-CPT
Fitness Manager | Clinical Exercise Specialist
Robin is a NASM certified personal trainer and holds Clinical Exercise Specialist and ACSM Exercise is Medicine Specialist certifications. Additional education and certification are  FMS (Functional Movement Screening Specialist), TRX, Lifestyle Diabetes Health Coach, and several group exercise certifications. 
In addition, Robin oversees the operations, programming, and staff of the Freedom Center fitness department and personal trainers.
Her focus is to bring awareness and education to the premise that physical inactivity and lack of physical fitness are strong independent risk factors for many chronic conditions and diseases. There is no other single health prescription that has the potential to achieve positive health outcomes than the critical role of exercise. From a very ancient but profound perspective from Sir Isaac Newton 1687, "A body at rest stays tends to stay at rest. A body in motion stays in motion"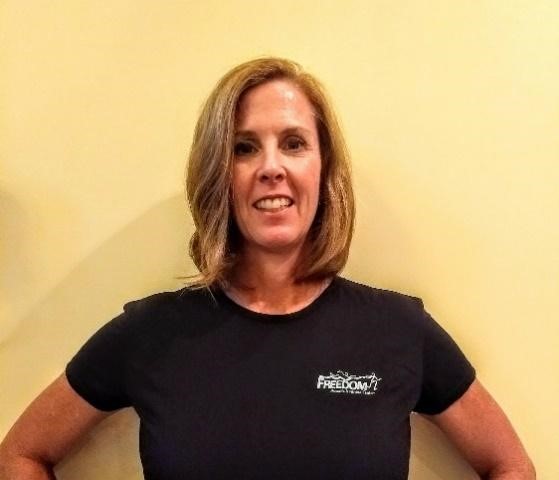 Cherie Adair, ACE-CPT
Personal Trainer | Aquatic Fitness Instructor
Cherie is a certified ACE Personal Trainer, ACSM Exercise is Medicine Specialist, and AEA Water Exercise Instructor.  She also holds credentials in TRX Suspension training and Arthritis Foundation aquatic fitness.  She has over 10 years of experience teaching group exercise classes and has been a USA Swim Coach for over 25 years.  Cherie was a D1 college swimmer at Miami University (OH) and earned her Bachelor's degree in Marketing.   Her passion for swimming and fitness has led her to focus her personal training to active adults and aquatic fitness for all ages.
"Love What You Do!"
  Try new things until you find what makes you happy and engaged in improving your overall wellness.  Through EIM, I would love the opportunity to assist you in finding your way to better health.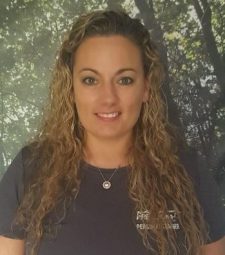 Karla Balk King, ISSA-CPT
Fitness Operations Supervisor | EIM Administrator

Karla is the Freedom Aquatic & Fitness Center's Fitness Operations Supervisor where she assists with Fitness Program Development, supports the EIM Community Care Coordinator and trainers, EIM program data collection, EIM budget tracking, service scheduling, and software assistance.  She is a certified ISSA Personal Trainer and TRX Instructor. Her focus on continuing education has been through ACSM's Exercise Management for Persons With Chronic Diseases and Disabilities. 
You have one life to live, start with what you CAN control and change.  A healthy body makes you happier in all aspects of life. "Health is a state of complete physical, mental and social well-being, and not merely the absence of disease or infirmity."
-
World Health Organization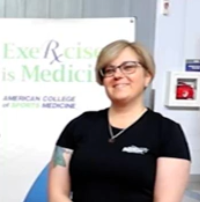 Debbie Whittaker, NCSF-CPT
Personal Trainer | Yoga Instructor

Debbie is a NCSF certified personal trainer, ACSM certified Exercise is Medicine Specialist and a 200 hour Registered Yoga Teacher.  She has been teaching yoga for over 12 years and is passionate about its positive physical and mental benefits.  Prior to yoga she was an EMT in California for 8 years.  Due to an injury she was unable to continue that career path and discovered yoga as a way to heal and move forward. She is dedicated to helping others feel better and assist them in becoming the healthiest and happiest they can be.


Jason Shriner, NASM-CPT
Personal Trainer | Yoga Instructor

Jason discovered his passion for fitness when he began taking group fitness classes. It was through those classes he found reasons to exercise beyond staying healthy – he found joy, community, and mental wellness.
Whether you are adjusting to physical limitations, rehabbing an injury, or coming to the gym for the first time, Jason can meet you wherever you are on your fitness journey. Jason's fitness philosophy is to bring out the best version of each client – whatever that means for you! The keys guiding his philosophy are helping you build stability, increase strength, and move confidently. There is a space for you in fitness! Jason will show you how to make that space your own.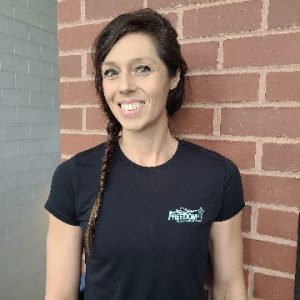 Amber Colon, ACE-CPT
Personal Trainer | EIM Assistant Administrator

Fitness is a journey, and we all start somewhere. Amber started her own journey in 2007 when she decided to take control of her health and lost 50 pounds.  During this journey, she quickly learned she had a passion for fitness and sharing it with others brought her great joy. 
She believes there's no such thing as too young, too old, too small, or too big.  Success comes from support, encouragement, and a solid plan. Her goal is to help you find that plan and provide you the support and encouragement needed to follow through and succeed on your own fitness journey.