Freedom Pool Party!
Parties are held on the weekends with access to the Party Area for one hour and unlimited swimming available in the Leisure Pool and Competition Pool before and after.   The tumble buckets, slide, vortex and current channel are operational in the Leisure Pool beginning at 1:00pm on Saturday and Sunday.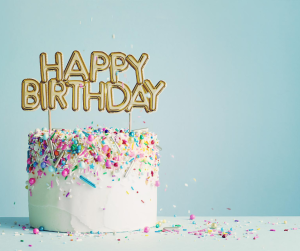 The Party Area is located at the end of the hallway adjacent to the deep end of the pool.
Reservations can be made by email [email protected]
Fee:  $220/Freedom Members, $240/Non-members
Swim Meet Weekends: $280/Members, $300/Non-Members on Swim Meet weekend, community room is utilized for party space

Included in the Party:
Swimming and entrance fee for up to 25 participants

Additional swimmers can be added for $4 per swimmer
Party blocks can begin at 12:00pm in the party space, followed by swimming.

Use of party space, tables, chairs, refrigerator/freezer, and cleanup/setup.  (Does not include paper products.)
Please note the pool is open to patrons and other rentals during the party time as well.
All food must be store bought or provided by a GMU approved business. Below is the link for approved businesses. Grocery stores, Dominoes, Papa Johns and Chick Fil A are all approved as well. Homemade food is not permitted. Grocery store food is permitted (cakes, cookies, drinks etc.)
GMU Approved Vendors
Event insurance is required to be purchased by the renter for all rentals. Below is the minimum requirement. We recommend obtaining a quote prior to finalizing the party details. In order to assist we have partnered with TULIP (SPECIAL EVENT INSURANCE). You can visit this site to get an insurance quote based on your event. Special Event Insurance(please choose the Sci-Tech Campus)
The requirements are the following:
An industry standard or equivalent Commercial General Liability insurance policy, including contractual liability coverage, with limits of liability for bodily injury and property damage of at least One Million ($1,000,000) Dollars per occurrence and Two Million ($2,000,000) Dollars annual aggregate. The Commonwealth of Virginia and George Mason University shall be named as an additional insured.