**Class Cancellations & Modifications:
Monday, Dec 4 , 5:30 pm - A special BODY ATTACK live class w/ Melissa L

This is in place of Body Combat- try something new with us!
---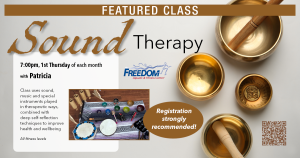 ---
**Registration is ONLY required for Mind/Body Classes, Aqua Mat and Spin.
If space permits, walk ins will be permitted.
All classes are included with membership or daily admission pass.
Members are able to make reservations 48 hours in advance. Daily admission account holders can reserve 23 hours in advance. Daily, non members, can reserve one hour in advance with purchase of daily admission pass.
Reservations can be made through our website or calling our front desk during operating hours. You will receive an email confirmation once you have completed the process.
Please know the schedule is subject to change as we see necessary, based on attendance, state guidelines etc.
Classes may be held outdoors, weather permitting.
Yoga Classes: Bring your own mats and props



---

Meditation Instructor: Patricia Edwards, CH, RMT, Shamanic Practitioner/Teacher
THURSDAYS at 7:00 PM Mind/Body Room 218 (2nd floor)
CLASS IS INCLUDED WITH MEMBERSHIP.
NON-MEMBERS MUST REGISTER FOR CLASS 24-HOURS IN ADVANCE. REGISTER HERE!
FORMAT: Through sitting or lying down, sound, focus and breath work, students will visualize their way to health by tapping into their body-mind connection and using positive imagery to activate the body's self-rejuvenation. Each class has a theme that will intentionally reduce anxiety, regulate emotions, decrease blood pressure, and promote other health benefits.
LEVEL: All fitness levels welcome Bring your own mat, blanket and pillow as needed for your level of comfort.
If you fall asleep, no worries, wake-up nudges provided.