EXERCISE IS MEDICINE: EIM
Take your health one step further...
from your doctor's office, to the gym and into your everyday life!
Get the support you need to implement or increase your physical activity and other lifestyle changes that support improved nutrition, improved sleep, better stress management and making time for what is important to you. Work with the EIM team on individualized fitness plans and health and wellness coaching that fits your personal needs through the EIM program at FAFC, a part of the EIM Global initiative aiming to prevent, slow or reverse the progression of chronic disease. It starts with one small change at time.
For information on rates and starting dates, please contact Tammy Rowland at [email protected]
---
Hear from current and previous participants about how EIM can positively impact you!
---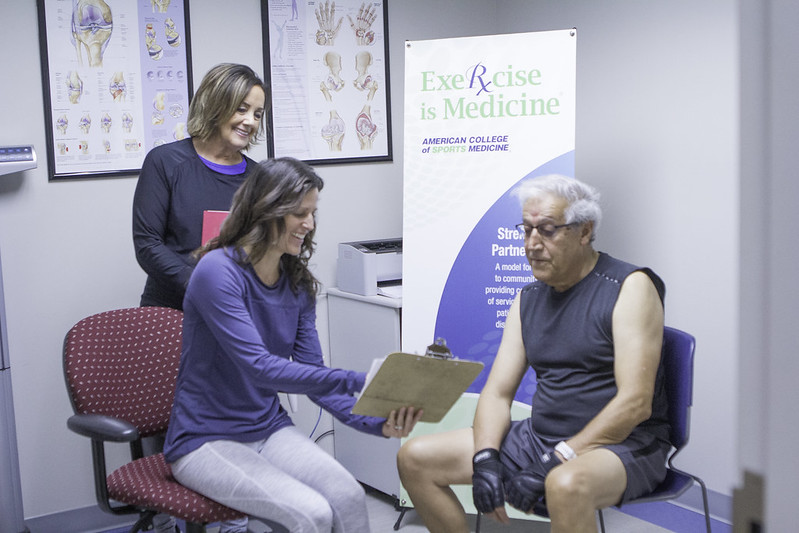 Finding the Right Fit:
Are you…
NOT meeting the recommended amount of physical activity of 150 min a week, AND
Your healthcare provider has identified preventable lifestyle risk factors that put you at an increased risk for chronic disease such as Type 2 Diabetes, cardiovascular disease or obesity?
OR
You have been diagnosed with a chronic disease or obesity.
Why Exercise is Important: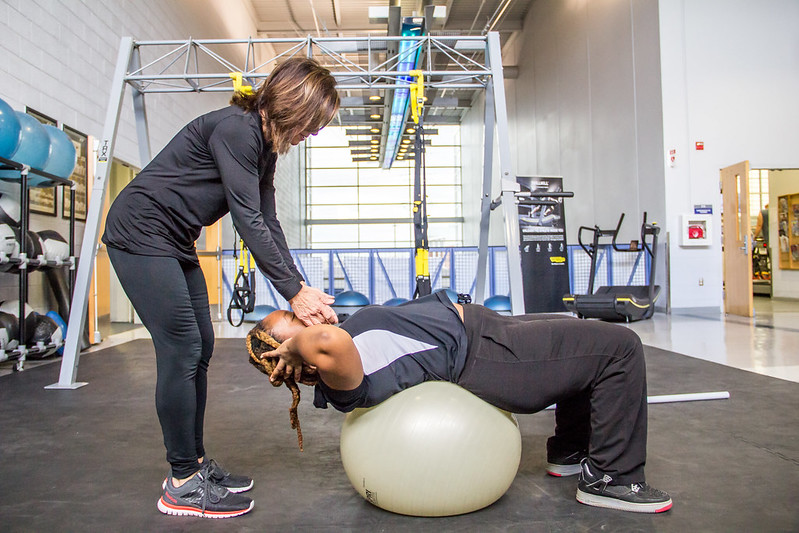 Improves your mood and sleep.
Lowers your risk of heart problems, high blood pressure, Type 2 diabetes and many kinds of cancer.
Helps maintain your immune system, which may help to lower risk of infection, lessen symptoms and speed recovery from various illnesses.
Improves Cognition.
Additionally, small lifestyle changes, when practiced consistently, increase self-efficacy and sustainability of the healthy lifestyle behaviors. EIM meets you where you are, finding ways to incorporate activity and healthy habits into your life so it is manageable and realistic.
How does it work at FAFC?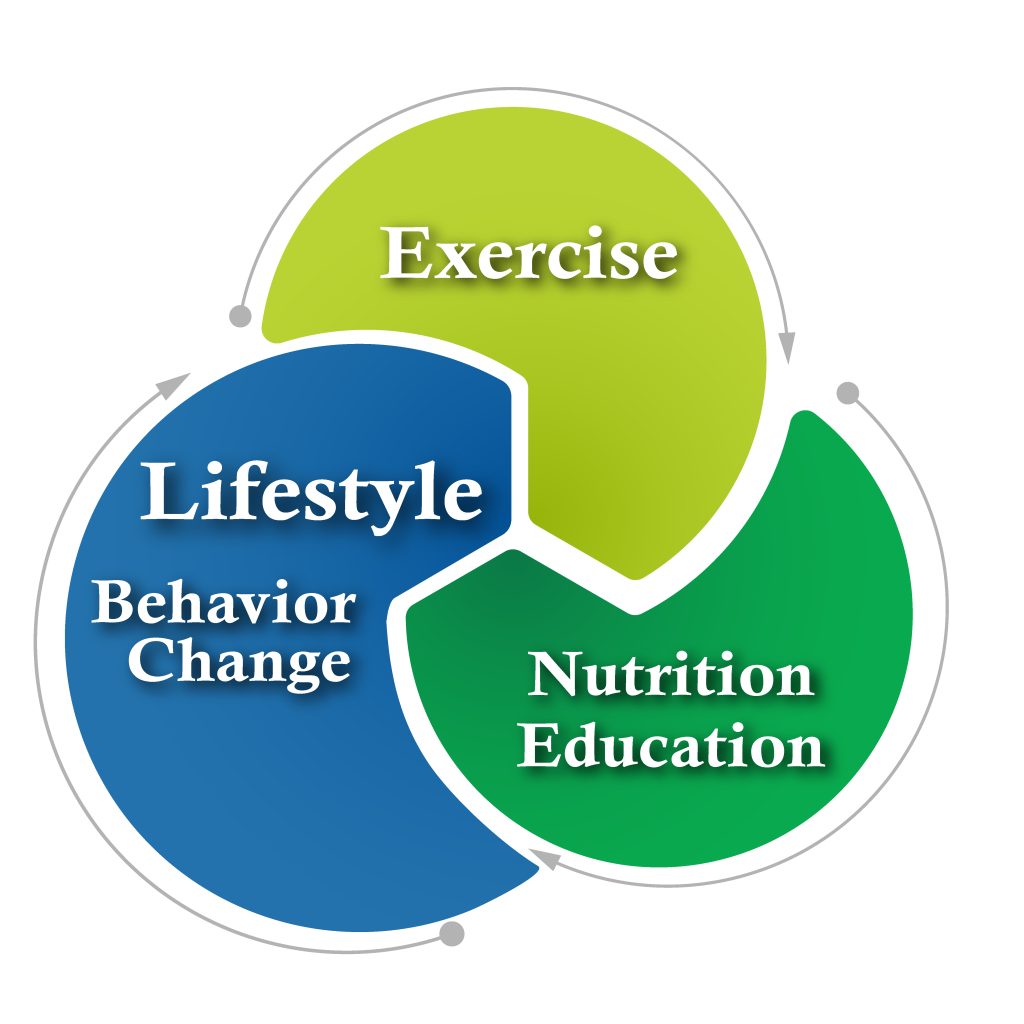 Throughout the 12-week program you will simultaneously work with the Health & Wellness Coach and Personal Trainer in a series of sessions, after an individual assessment and prescription, targeted at 3 key areas: Exercise, nutrition education and lifestyle behavior change
GETTING STARTED
Complete the Medical History Form to see if the EIM program is a good fit for you. An EIM team member will reach out to you within 2 business days of receiving your completed form.
Visit your health care provider. Talk to your provider about getting exercise and assess what is right for you. If they have not already referred you to the EIM program, provide them with a copy of our FAFC EIM Flyer
Have your provider sign the EIM Referral form and prescribe an exercise program indicating any restrictions that are necessary.
Contact the EIM-CCC to schedule the intake session and determine which level of programming is right for you. *See program options in chart below
*Currently, insurance does not cover these services (personal training or wellness coaching), but it is worth the conversation with your provider and/or insurer. If you have been referred by your healthcare provider and you cannot cover the full cost of the program, please speak with an EIM team member or email: [email protected]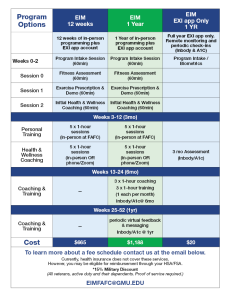 ---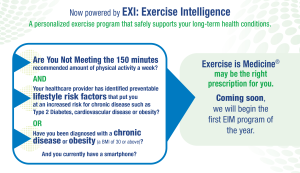 Visit our EIM Sponsor page for more info
This program has been established in partnership with the American College of Sports Medicine. The Exercise is Medicine® (EIM) program aims to assist in their mission of EIM as a standard of care in chronic disease prevention nationwide.