---

RESULTS Personal Training Package
$99.00 2 (1 hour ) sessions with a personal trainer to include:
• 1 Inbody test
• Fitness Assessment
• Written workout program prepared based on assessment and fitness goals
Please contact Nicole George [email protected] to set-up an appointment with a trainer.
---

Meditation Instructor: Patricia Edwards, CH, RMT, Shamanic Practitioner/Teacher
THURSDAYS at 6:30 PM Mind/Body Room 218 (2nd floor)
CLASS IS INCLUDED WITH MEMBERSHIP. NON-MEMBERS MUST REGISTER FOR CLASS 24-HOURS IN ADVANCE. REGISTER HERE!
A blend of the ancient Japanese technique of hands-on healing with shamanic sounds via drums, flutes, gongs, and sound bowls as intuitively guided to use. The practice of shamanism was gifted to humans by compassionate spirits over 100,000 years ago to help them survive.
FORMAT: Through sitting or lying down, sound, focus and breath work, students will visualize their way to health by tapping into their body-mind connection and using positive imagery to activate the body's self-rejuvenation. Each class has a theme that will intentionally reduce anxiety, regulate emotions, decrease blood pressure, and promote other health benefits.
LEVEL: All fitness levels welcome Bring your own mat, blanket and pillow as needed for your level of comfort.
If you fall asleep, no worries, wake-up nudges provided.
---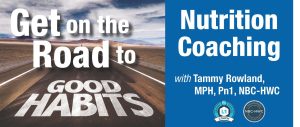 Learn how your nutrition habits are contributing to your health and begin to develop a better relationship with food and your body.
Reclaim control over your health!
• Understand the science behind calorie counting, does it really work or is there another way?
• Be held accountable for your food behaviors.
• Gain confidence in your choices with nutrition education & Support.
The Starting Point $150
TWO 60-minute Sessions to assess where you are right now.
Session 1: Assessment - Inbody® Wellness Assessment
Session 2: Review & Plan - Personalized Nutrition/Goals & Strategies
The Long Haul
Ongoing individualized support for as long as you need it.
*All packages include:
Nutrition Assessment
Awareness Building
Ongoing Support and Accountability
Development
Messaging with your coach
Options:
1 Month $225
2 x 60 min sessions
2 x 30min sessions
3 Months $450
6 x 60 min sessions
Beginning and final Inbody®
6 Months $900
12 x 60 min sessions
Beginning, Mid-point and final Inbody®
12 Months $1,350
Month 1-6 = 12 x 60 min sessions
Month 7-12 = 6 x 60 min sessions
Inbody every 3 months